Hi sweety! Since everyone is staying at home studying, painting or doing whatever just not to get bored, I've decided to do one of Instagram challenges I was nominated for, created by our Slovak fashion blogger @zrzkastyle #domakombinujem #1vec3kratinak. The main goal of this challenge is to take one piece from your wardrobe and combine it in 3 different outfits.
You can find a video of it on my IGTV here:
Trench coat should be a stable piece in your wardrobe, but it is extremely fashionable during this spring too. The only thing about it is that is difficult to combine. That's why I've created this post in which I'm about to show you how to style it in 3 different outfits.
The main thing about styling is to start with a simple base and then add colours and accessories. For the base, I've chosen a white denim skirt with some basic white T-shirt. Then I added a belt and a pochette in dark brown. On the top, I've put a trench coat and camel ankle boots.
I don't know about you, but when I hear the word "trench coat" I immediately visualize a stylish Parisian. The trench coat by Burberry is the peak of the elegance. Alike in the previous outfit, I've started this one with simple clothes as well: ripped jeans and navy long sleeve shirt. To add a little bit of elegance into this outfit I added white heels and handbag with gold details. I've thrown a trench coat over my shoulders and I've put a white ribbon into my hair.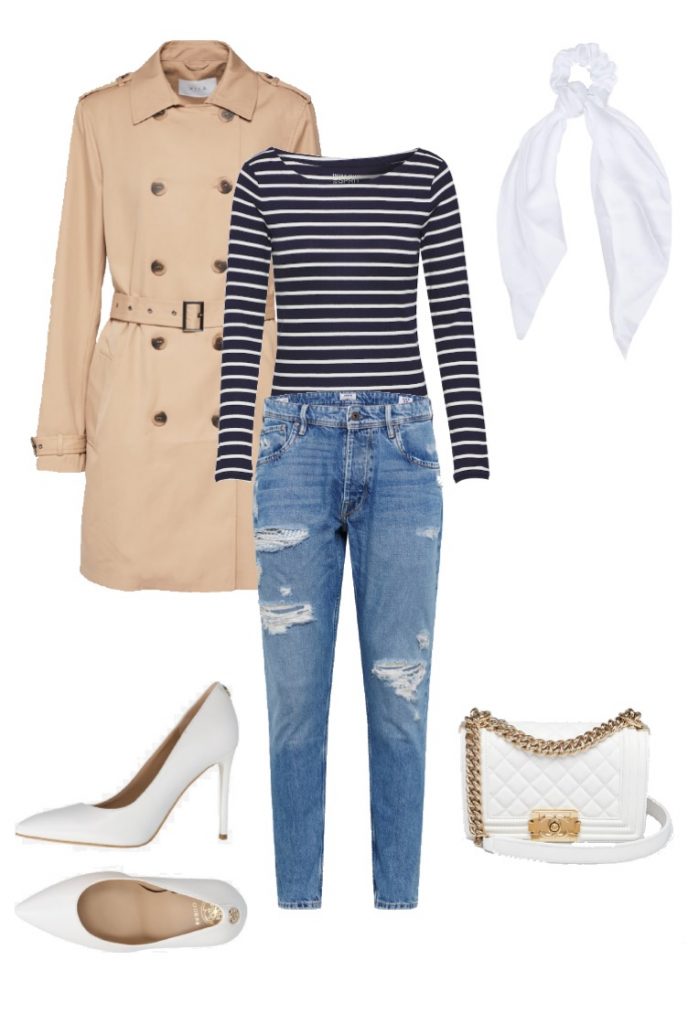 As the last one, I chose the one and only LBD. I added the polka dots black nylons which are also among the spring trends. For the shoes, I've chosen black stilettos and for a handbag a simple black crossbody with silver details. On the top I've put a trenchcoat and for my hair I've made a ponytail with a scarf.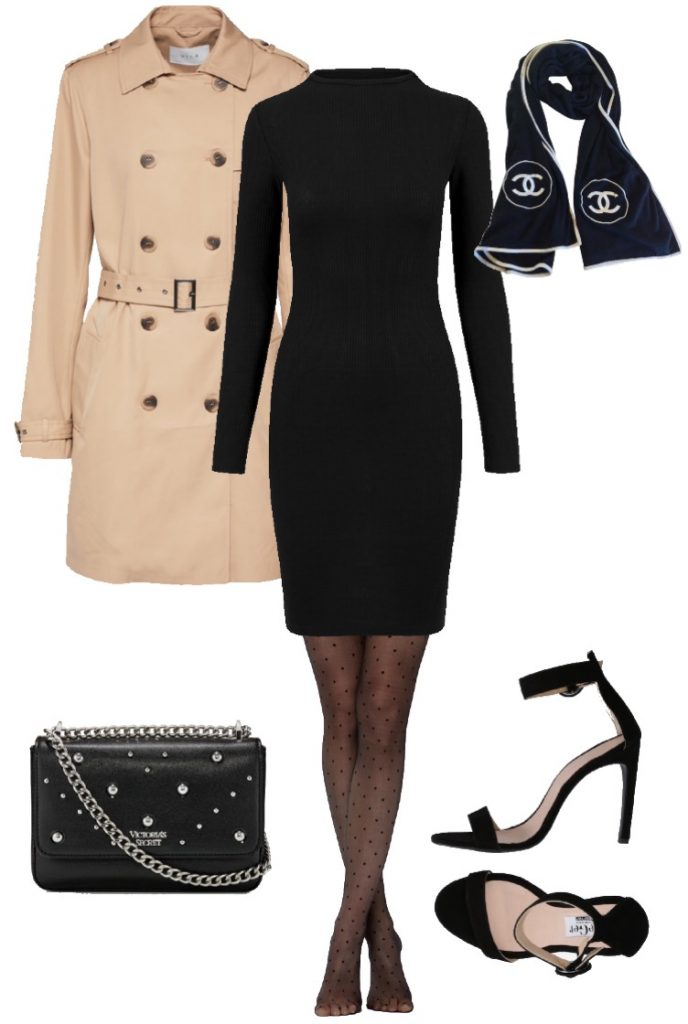 Which outfit is your favourite? Let me know in the comments!
PS: Follow me on instagram for more fashion inspiration!?
Love,
Karinka