Finally, the summer is here and naturally with it I bring you an overview of the latest trends that should not be missed in the wardrobe of any of us!
So without further ado, let's get straight to it.
Tops
White, nude, black. The basic range of the summer's tins and trust me, you need them all! The simple crop tops with a square neckline or bodysuits with cut-out shoulders are now on fire. Also popular are the sleeveless t-shirts with stuffed shoulders.
You'll find a white crop top in Terranova, cut-out shoulder body in Zara and a t-shirt with stuffed shoulders on Answear.
Shoes
The most bitter trend of summer is certainly the heel slippers. Every major insta-girl or influencer already has them in their feed, which adds to their popularity. However, it has the opposite effect on me, and I feel that although this trend is kind of fresh, there's somehow too much of it.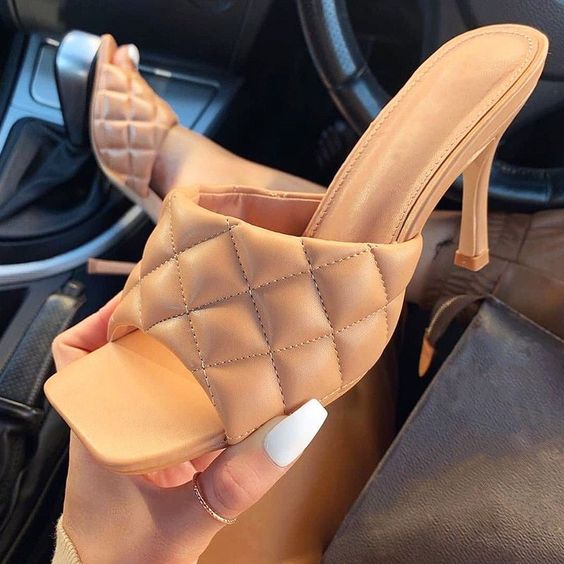 But certainly, these shoes are trending and of course, we need some summer footwear. In the article What I bought during quarantine, I also mentioned the mules I bought from Zara. One of the reasons I took them was the fact that Cosmopolitan ranked them in the top 9 shoes for summer 2020 as a variant of the already mentioned heel slippers. And these mules are certainly less revised.
Model: BATSING
Dresses, Tops, T-shirts, tracksuits… simply everything from A-Z in the colours mixed together. In Slovakia, for example, you will get such pieces from the Namur store, which prides itself on the fact that its products are 100% Slovak. You can also buy some white clothes, textile paint and experiment a little. On the internet, you will find many DIY tutorials to help you and show you how to do it. The great part is that it saves you money and you'll be original because no one's able to create that same pattern as you.
Long skirts
Miniskirts and skirts resembling just an elongated belt are officially out. Now, the only skirts/dresses that are trending are in midi to long length, which make a super figure, because they can hide a lot. Their material is adapted to summer hot days, so you won't cook in it and they'll protect you from the sun.
When it comes to patterns, cuts and designs, you know that only the sky is the limit. I prefer to buy dresses and skirts from H&M because they have a great variety, but surely if you'll run through your mom's or grandmother's closets, you can find usable pieces. You just need to adjust the size, fine-tune with the right accessories, and you've got a trendy outfit just like from a fashion magazine.
Colour: WHITE
Spring started, in my opinion, very colourfully. All those neon colours were completely out of my style and comfort zone. That's why I'm very happy that summer will be much more one-off in terms of colours, and the white colour will be a great success.
Most of all, we'll see the white colour in a dress. Mini, midi, lace, pleated, shirtless or strapless… there are many styles and cuts as always and I guarantee you that everyone finds the perfect just for them.
Additionally, the top trend will also be white shorts, which belong to a group of more elegant pieces that will definitely attract attention. They can be combined in a million ways and fit into each style. To make them look elegant, just wear a white/black leather top or some pretty and colourful blouse or shirt with it. A little less elegant, but still they can be combined with a satin top or basic T-shirt.
Material: MESH
Although summer 2020 will be a little different from what we are used to, due to the current situation and lockdown, people will still go near the water, wear swimwear and sunbathe. The latest fashion fad, however, has brought a new addition to the beaches which will be an essential part of swimwear this year. And that's the netting thrown over the swimsuit. Again, the combination and type of clothing are not limited, it can be a dress, a verifier, a set with trousers and a T-shirt, or just a mesh scarf, which you just throw and solve over yourself. If you're not buying new swimsuits, because you don't have a place to wear them, or you want to enliven the look of a bikini you already own, I recommend you look at such ensembles/dresses that will fulfil their purpose and you will look stylish even by the sea/lake.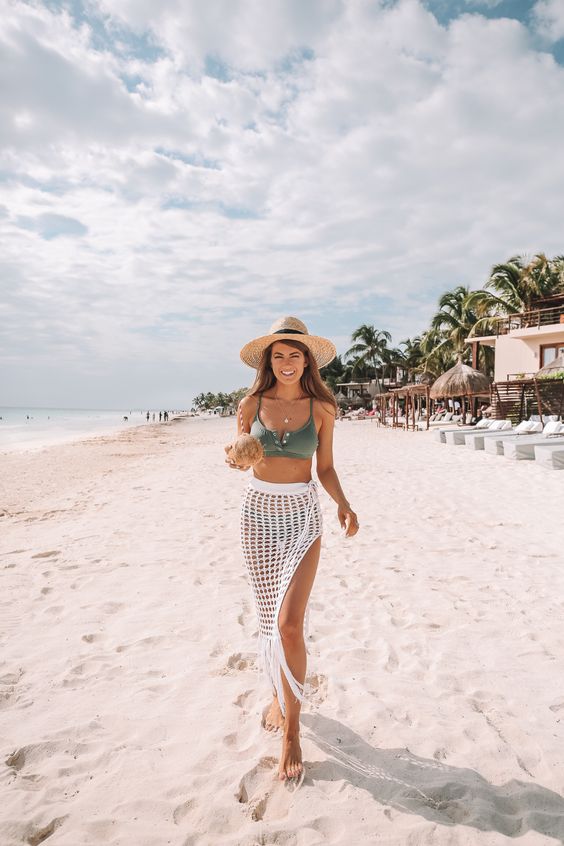 I hope you liked the article, and you will bring at least one of these trends ito your closet.
With Love
Karinka