We have a new season, even though is cold but atmosphere the most beautiful of all. With winter, however, comes the well-known question "what to wear?"
As I want to help you, therefore I made a list of the latest trends that will be worn this winter.
1. PUFF JACKETS
Large breathed and stitched. That's what the big down jackets we're going to see over the next few months will look like. As always, there are more models to choose from than just a typical classic, whether you choose an extended or abbreviated (crop) version, you'll definitely go with the latest trends. Of course, the most popular are in black, but light or colorful pieces can easily be found in shops as well.
2. TEDDY COATS
These soft and warm teddy coats, of course, faux fur, have already earned their place of honour last year. However, they are still held in the top rungs by the trend of coats/fur coats this winter. The most popular are classic brown or white, but colours such as pink or menthol are also trending.
3. Velvet
The material of this winter is velvet. We'll see it especially on accessories, coats and dresses. The last fashion fad is velvet leggings, but in my opinion it takes a lot more courage than the leather leggins we could see during the autumn. What do you think about them?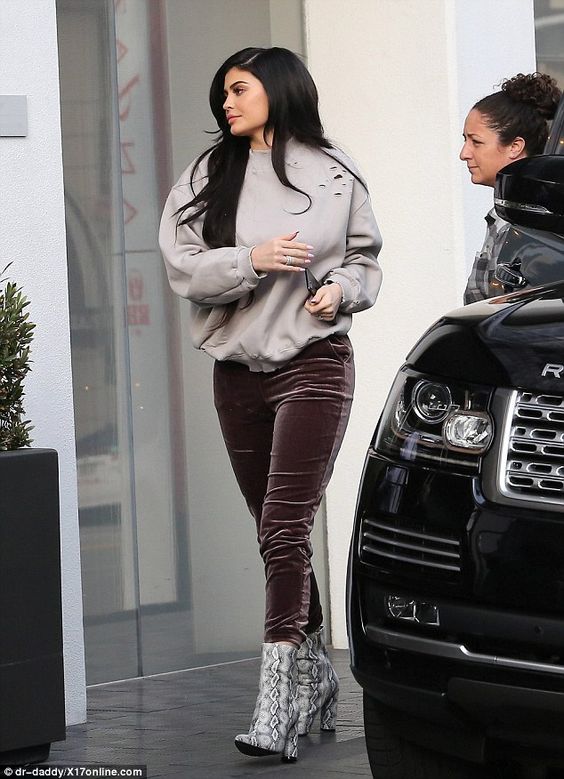 4. COLOUR: NUDE/ BUTTERY YELLOW
I'm sure you've noticed that in recent weeks the colors have softened around. I didn't like winter in fashion because of the gloom and the fact that everyone was pushing into dark colours. Whether it was black, dark-blue, dark-green or gray. However, now light shades of Scandinavia come on the scene, which I personally like very much.
5. COLORFUL/TEDDY HANDBAGS
How about smashing a monotonous outfit with a distinctive handbag? Cool idea! This way, you'll quickly bring your monochromatic outfit to life and make a colourful handbag unmissable, especially since it's a bit like a fist to the eye. However, in winter 2020 it is the ideal solution! On the CZ/SK scene, however, we'll see more of the teddy handbags trend.
6. Fringe
Skirts, coats, shorts dresses, handbag accessories… wherever they can or can't be, the fringes will prevail this winter. Especially popular are strass tassels on dresses that look very Christmas-y and festive.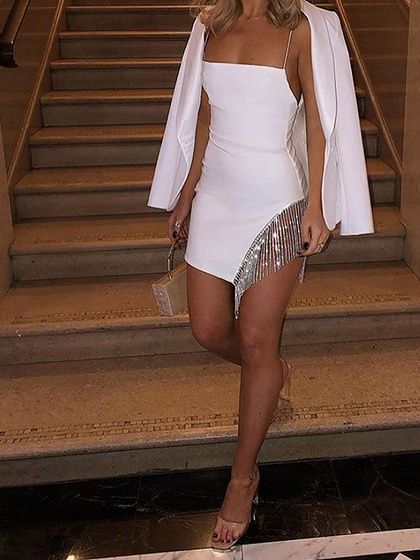 7. SWEATERS, CARDIGANS
Pinched, coloured, cashmere, woollen, fastener, without buttons… as it's customary, the choice is from many materials, types and colours. It's totally up to you which one will you chose. The one thing certain is that they're the must-have items this winter.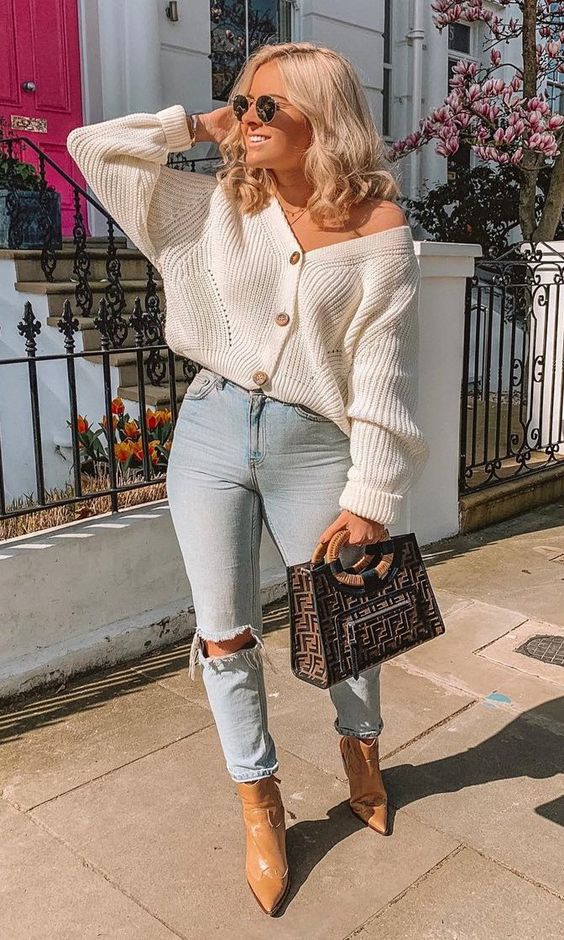 I believe you've been inspired by this short overview of recent trends, you'll find something of your own, but you won't be headless to buy all the trends, because it's still about your own personal style.
With love
Karinka